New Brand. Same Specialist Team
Today we caught up with our Lead Underwriter: Vicky Sweeney.
Hi Vicky! It's good to catch up. Firstly, to introduce yourself to those who might not know you… How long have you been with us, and what are you responsible for?
Hi! I've been with the company since 2015, so that'll be coming up to about seven years now and time has flown!
I'm responsible firstly for the Rights of Light product, and I manage a very talented team of underwriters that work on this. I'm also responsible for ongoing projects that specifically help to enhance our underwriting process at MX. Before the company joined Specialist Risk Group (SRG) I also had a history with looking after social media accounts and organising internal social events for the team.
Brilliant! Could you describe how you got to where you are now professionally? And how long you've been in your current role?
Absolutely. In 2013, I studied International Business at Huddersfield University, the degree had a placement year and that's how I was first introduced to CLS Risk Solutions (Now MX Underwriting).
Since I was about 12 years old I'd always aspired to work in London, but I wasn't sure what I wanted to do… just that I wanted to start off in a smaller company (there were only six employees at that time!). I didn't have any experience in insurance when I applied for the CLS internship, but I went for it anyway, and it worked out!
I learned so much about the business in that year and when I went back to university after my internship to complete my degree, I kept in touch and even came back for their 2014 Christmas party!
Once I'd completed my degree the team at CLS got back in touch and offered me the position of Assistant Underwriter. From there it was an absolute whirlwind and I took in all the information I could. Within nine months I was promoted and began to specialise in Rights of Light and I haven't looked back!
From there I was promoted again to Lead Underwriter, which felt like (at the time) a huge step up, as I was now building my skillset to include the management of a dedicated team, along with budgeting and reporting.
A lot has changed in the seven years you've been working in insurance, and now we open the next chapter as MX Underwriting! What are you most excited about joining the ever-growing MX team? And by extension Specialist Risk Group?
I feel so lucky to have watched the company grow from six people to over thirty, and now including SRG and the brands joining us at MX Underwriting we'll be over 80. While it's still early days I'm excited to see what we could work on together and the expertise we can share.
I was so pleased when I began learning about SRG as our parent company, their reputation in the insurance market proceeds them and its great to have their backing with projects moving forward. Specifically in the investment of our talent, systems, data and technology which will be transformational for us.
The location of the office is also fantastic, we're right in the center of the insurance market.
That's great to hear! What are your hopes for our industry as a whole?
I think there's a lot of work to do on the diversity front. I'd love to see more diverse groups of people joining the industry in the coming years. More than anything though, I'd love to see people more inspired to choose careers in the insurance world. I think we could do with a great deal more visability in this area, there's so much opportunity here and it's absolutely a challenge to attract talent.
And we agree! What advice would you give to recent new hires?
Connections. Always. I talk about this all the time – making good connections from the beginning is invaluable if you want to be successful in your career. You see it in action all the time, those more senior to me always seem to know who to call to help on a project or overcome a problem and that ability starts right at the beginning of your career.
And, other than work… What do you like to do on your days off?
I'm a huge fan of brunch, if there's pancakes and bacon – I'm there! I'm also something of a shopaholic, although I am trying to curb this, maybe 2022 will be my year!
We're all guilty of a little retail therapy, aren't we? Finally, if you could speak to yourself at age 13, what would you say to her?
I think I would simply tell her "Keep going little one, it'll all turn out amazing!"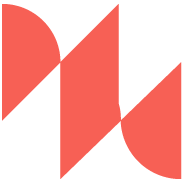 Find out more about our Real Estate offerings
Innovative and creative property insurance tools that will help you make more of your property investments: from planning to sale.