Carbon reset – global carbon markets align for a better offset future
COP26 looks to have created a breakthrough for global carbon markets. Ever since the Paris climate agreement was finalised back in 2015, negotiators have been at a deadlock trying to find a solution that could integrate global markets.
But they've now agreed a common set of tools to finally synchronise policy, and potentially unlock trillions of dollars into green investments through carbon off-setting initiatives.
Carbon offsetting is where a business invests in environmental projects to balance out the emissions its operations are releasing elsewhere. That's either through projects avoiding and limiting the amount of damage they cause to the natural environment. Or removing harmful gases through reforestation, restoring soil, mangroves, seagrass etc.
Hæge Fjellheim, head of carbon research at financial data provider Refinitiv is positive about the developments, saying, "It creates a framework for international cooperation" and "ensures integrity by preventing double counting of emission reductions when credits are transferred across borders."
Not only is it a major step forward in connecting environmental efforts globally, it also puts that added accountability on businesses to use carbon offsetting responsibly.
Offsetting hasn't always been used the way it was intended. Some companies have seen it as a way to replace the work they should be doing to decarbonise, instead of using it to complement their efforts.
The cost of carbon offsetting has historically been very low, which has driven down the incentive for companies to make other more substantial carbon-reducing investments. But these recent developments to come from COP26 mean global initiatives like the EU's emissions trading scheme can the UK's equivalent can work together to align policies and drive the cost of carbon upwards.
Combined with the growing pressure around companies to react to global warming and the added public scrutiny around greenwashing, it should make it even harder for businesses to cut carbon offsetting corners.
It's good news globally, but it's also good news for the property sector, as it relies heavily on offsetting to stay sustainable – their buildings can't yet get down to net-zero without it.
A lot of the problem comes down to the materials the industry is dependent on. There's no such thing as net-zero steel, for instance, so carbon offsetting has to step into mitigate emissions caused during the manufacturing process.
But the sector can do more to vary the types of projects it invests in. Property businesses and funders tend to favour those carbon offsetting projects that are easily measurable, such as planting new forests. There are many more methods available, it's just that businesses are less certain of getting a good return on their offset investment.
Emily Norton, Head of Rural Research, Savills UK had this to say on the issue: "The way that it's accounted for is a major issue; investors need certainty of the benefits they are investing in. If you were allowed to include the co-benefits rather than just carbon storage as part of the offsetting, they would be more attractive."
With our oceans providing up to 70% of the earth's oxygen, they should be a key priority for investors. Especially as they often come with much healthier co-benefits that Emily mentions, such as employment and biodiversity opportunities.
But it's a much more complicated process for businesses to quantify the emissions they've removed or avoided, so tree planting and other common methods stand out as a safer bet.
So now global carbon markets are reading off the same page, time and investment needs to go into making these projects more measurable, with extra consideration being made for those supporting benefits.
Sources
https://www.theguardian.com/business/2021/nov/20/polluters-face-price-pain-as-global-carbon-trading-system-moves-forward
https://www.savills.co.uk/research_articles/229130/313153-0
https://www.savills.com/impacts/natural-forces/carbon-offsetting.html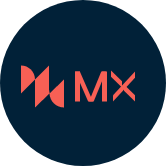 Published by Michael Greenwood
Business Development Manager