Communities hold the key to town centre regeneration
New permitted development rights came into law on the 1st August 2021, allowing all properties falling in Class E to be converted into residential without having to apply for planning permission.
Class E includes all buildings with either a commercial, business or service use. So that includes retail, food, financial services, gyms, healthcare, nurseries, offices and light industry.
There are certain other criteria these buildings have to meet to qualify. For instance, buildings mustn't exceed 1,500 square meters in floor space, which significantly narrows down the number of buildings applicable.
And developers still need to apply for prior approval with each project, where local planners risk assess impact of noise, flood and contamination, access to natural light, space standards etc.
For many, the changes signify a positive step for development in the UK. It brings more flexibility to the planning system, and has the potential to regenerate high streets, breathe new life into abandoned commercial buildings, and unlock a much-needed solution to the housing crisis.
But there's also concern it hands over too much power to developers. The impact of the pandemic is still playing out, and it could be too premature to start radically changing the character and function of our high streets before we have a clearer understanding of what people need.
And are the people that benefit most from the changes to permitted development laws – property businesses, developers, landlords and the like – in the best position to decide what that is?
Think tank Centre For London don't believe they are. They've just released a report calling for a much more community-led approach to high street and town centre regeneration.
They're worried too many commercial to residential conversions could create dead frontage on high streets and seriously damage their vibrancy and charm. While they recognise some conversions is a good thing, high streets will have to maintain a mix of uses to make sure people spend more time and money there in the future.
It's why they believe engaging with the community on these projects is so crucial. After all, they're the people that use these spaces and understand what needs the current high street isn't fulfilling.
Centre for London cite a success story in Stonehouse, Plymouth where local volunteers have rallied together to slowly but surely bring Union Street – the central road in the area – back to life.
Once famous for its buzzing nightlife, Union Street had dramatically declined over the years, leaving several buildings derelict and unused.
Tired of seeing the street in such a disarray, local residents formed a community benefit society, Nudge Community Builders, to work on getting Union Street back on its feet.
With the help of crowdfunding campaigns, private investment, grant funding, and community shares, they've been able to acquire multiple buildings along the street and turn them into spaces the community truly needs.
That includes converting a disused shop into a multi-purpose community space. A pub into a mixed-use development, with residential units on the top floor and a new shop on the ground.
They've also turned another deserted building into a shopping arcade. But not just any shopping arcade – it now provides flexible workspaces for black and ethnic minority-led start-ups and permanent units for other local social enterprises and charities.
While revenue is of course important to them, Nudge put equal emphasis on creating inclusive spaces that are going to stand the test of time and bring real value to local residents. It's a great example of community-led initiatives successfully restoring town centres for the better and creating vibrant local economies.
Working out how our highstreets and town centre hubs are going to thrive again is going to take a collaborative effort. Property developers and local authorities can't do it all on their own.
So, while the introduction of new permitted development rights can help fast track the regeneration process, local residents must be brought along for the journey and encouraged to have their say.
They carry valuable insider knowledge, which, if tapped into properly, can make sure our high streets and town centres recover and flourish long into the future.
Sources
https://www.boyerplanning.co.uk/news/permitted-development-saviour-of-the-high-street/
https://www.centreforlondon.org/reader/town-centres/social-and-economic-value/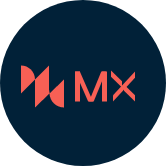 Published by Michael Greenwood
Business Development Manager