New Brand. Same Specialist Team
Today we caught up with one of our senior specialist leaders: Ian Cook, who is our MX Commercial Director and SRG Portfolio Management Director.
Hi Ian, how are you? Thanks for taking the time to do this interview. Could you tell us how long you've been with Specialist Risk Group, and what you're responsible for?
Hello there, I'm well thank you! Absolutely, of course. I've been with Specialist Risk Group (SRG) for approaching four years now, and I essentially have two roles:
I serve as Commercial Director of MX Underwriting. In a nutshell: I work with all our MGA businesses on a day-to-day basis on their planning and performance, operational efficiency, insurer relations, and their capacity provision.
My second role is Portfolio Management Director at SRG. In this role I manage relationships with insurer partners in all aspects of the group: wholesale, retail and underwriting. I help to maximise our placement opportunities and to create scale and leverage.
I manage a total of nine people at the moment, two are in portfolio management, three in data analytics, three in MX itself… and myself of course! I also help our MGA leaders manage their respective teams.
What is it like having two roles?
Affording the right amount of time to each area can be challenging, but the two are interlinked, especially when it comes to engaging with the insurance market. I love what I do, so I make it work.
Can you describe how you got to where you are now?
I entered the insurance market in the August of 1993. I hadn't been to university, so I launched into a career right after college. I'd been to some career fairs and university open days, but for me at this age, it was about earning money. And that's the reason I went into insurance – it was more attractive financially than going to university. I remember feeling at the time, that if I didn't like insurance I could always opt for University a year later.
My first role in insurance was at a regional broking firm, where I was placed on a year's training programme. The programme gave me exposure to a variety of roles in their group, specifically: Private Client, Account Handling and Commercial and Sales Development. Many people at the time started their insurance exams, but this wasn't the case for me.
At the end of the training programme I was given the option of three areas to choose from: Private Motor, Commercial Account Handling or Commercial Sales and Development… can you guess which one I chose? (the latter!)
What influenced you to choose Commercial Sales and Development?
It's quite simple really - having spent a lot of time with that team, I just liked the feel of the work, talking to new clients, winning new business and feeling successful in winning those opportunities fulfilled me.
I liked it so much in fact, that I was in that department for eleven years! Receiving promotions throughout that period. At 26 years old I became their Divisional Director, where I was responsible for the new commercial business for the entire group.
That's quite the achievement at 26! Where did you go from there?
I met my wife at 28 at the business, and by the time I was 30 I decided that there was a big wide world out there and it was time for a change – I wanted to do something different. I was approached for an alternative role at another well-known national broker as Head of Sales. From there I became their National Sales Director (after two years in that position).
I'm grateful for that opportunity actually because I had such a great time with the team and I was exposed to different types of global business. Just three years at that company really broadened my horizons.
The next six years were to be very successful for me. I'd moved over to the insurance company world and after two years, a team of four of us were headhunted to join one of the world's largest insurance groups, and all four of us moved together to help the company grow and establish its UK regional commercial business. We opened offices in most of the main insurance centres in the UK and recruited highly-skilled Underwriters and Business Development professionals.
That's a lot of years of success and career progression, what happened next?
Well, this is where things started to change - I was approached by one of the leading Lloyd's syndicates to join them as Head of UK Sales and Distribution. The opportunity seemed ideal, but sadly I was only there for 18 months.
At this point the company completely changed their strategy as they exited the UK Property & Casualty (P&C) market. I unfortunately found myself in the position of redundancy along with the rest of my team (eleven people).
25 years of steady progression in my career came to a grinding halt.
I'm so sorry to hear that Ian. That must have been really difficult for you?
It was difficult, despite my track record and external appearance, I was really self-doubting at this time. I'm an extrovert, with lots of really great contacts in the market, and yet with all my hard work, I was facing redundancy. I felt pretty undervalued, and my pride took a huge hit, because there was nothing I could do about it.
How did you get through that?
In every difficult situation, there's a silver lining. And I was lucky to be almost immediately re-employed by the then-CEO of Miles Smith, who I had known for almost 10 years.
My reputation in the industry helped me through this period, so those years of hard work were well spent.
And this was your introduction to the SRG world!
Exactly! At that time though, SRG didn't exist. In the summer of 2018, I was working with their Retail Leadership Team, a lot of whom I'd already dealt with throughout my career. I loved this job, and in the November of 2019, just before the pandemic: Specialist Risk Group was born.
Miles Smith obviously became a part of the group, and I was asked by our CEO (Warren Downey) if I could help him to establish our portfolio management function.
It would be a market-facing role, interacting with insurer partners, and I had the contacts and experience to help. I believed in SRG and I could see the opportunities ahead… so I jumped at the chance… and here we are!
Everyone loves a happy ending! So now we're firmly back in the present. What are you most excited about when it comes to MX?
I've been excited about MX since before it had a name. I'm tasked with establishing and growing MX in relation to how we work with insurer partners, from a capacity and product perspective. I'm excited about everything, but above all else, watching the business grow.
With all your experience, what advice would you give to recent new hires?
I just think you need to be clear on your personal and business objectives - know what you're doing, and why you're doing it. Listen. We have two ears and one mouth for a reason. Take advice from your experienced colleagues, ask questions and don't be afraid to challenge yourself.
Do you have any career lessons you've learned that you could share?
The grass is never greener. Going back to the situation where I was made redundant, the role sounded great, it looked and felt great from the outside, but you never know until you walk through the door. Never pass up an opportunity but always be cautious and mindful that sometimes things aren't always what they seem.
And Ian, just for fun: what's your go-to karaoke song?
Suspicious Minds of course!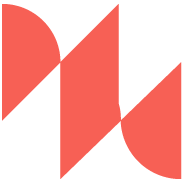 Find out more about our Real Estate offerings
Innovative and creative property insurance tools that will help you make more of your property investments: from planning to sale.