Today we spoke with our Strategic Operations Manager, Matt Roberts.
Hey Matt, how are you? How long have you been with MX's parent company SRG, and could you define your responsibilities here?
Hey there, I'm well thanks - Of course, I can! I joined SRG in December 2019 and i've been working on MX Underwriting since well before its launch in December 2021. In a nutshell, my role is to work alongside our Commercial Director to ensure the day-to-day running of MX goes as smoothly as possible.
I focus a lot on growing our Underwriting business, so right from initial conversations with potential acquisitions, to overseeing the integration of that business.
I'm also involved in multiple projects throughout the SRG framework, separate to MX Underwriting. While my focus is MX, I'm involved with projects across our businesses.
That's a very varied role! Is there anything you don't do?
Funnily enough, I don't do any underwriting… at all. People always think when I speak with them that I know a lot about underwriting, but I'm not even from an underwriting background.
Working in underwriting without an underwriting background! Could you explain a little about how your career got to this point? Let's start from the beginning!
Well, I didn't go to university, I finished college and went straight to the job centre website. It was there that I found a 'Claims Admin' role in Insurance. I went for the interview, with no prior experience or knowledge of the insurance industry… and it just felt right! I got the job and looking back it was the perfect starting place for the career that would follow.
I did this role for about nine months while studying my Chartered Insurance Institute (CII) Qualifications. At one point we had a flurry of resignations, so I was brought in and given a renewal list… this was my first step into broking. Around the same time, I completed my CII Qualifications too. I was in this role for the next three years.
After this introduction to broking, my career really started to pick up speed. I joined a global insurance broker, in their specialty division. For the next five years, I had a hand in building out a specialty wholesale division in Birmingham from scratch. This had roles from Specialist London Market Broking to Claims then through to several 'Platform' roles like Marketing, Analysts, Operations and Sales. At this time, I ended up managing over 30 people across five different specialisms.
In four years, me and my team built out this area of the business from two employees to 150 employees.
I really loved that job, and I believe it was this experience that helped me realise what I liked the most about working in insurance. Sadly, the company was purchased by a larger company. This changed the culture and dynamic completely. Soon the company we'd built out started to change. A lot of people left, and many of the roles were offshored to Mumbai. I knew it was time for me to leave, so I did.
I was contacted by a couple of colleagues I'd worked alongside at the last business, and I joined them at SRG in 2019. They told me they wanted to build a company that we'd want to tell family and friends about (now the SRG mantra). I missed the culture at the last place I'd worked, so of course, this was music to my ears. And here I am!
I'd already worked on London Market Wholesale and Retail at this point, so when the plan and opportunity to work on growing an Underwriting business I couldn't resist.
It's so good to hear how passionate you are about culture! What are you most excited for regarding MX?
I was initially most excited about bringing a group of specialist businesses together to create one, larger MGA; An MGA that could provide specialist products and skilled specialist underwriters to our new and existing clients.
Mostly, I'm committed to continue building a company I'm proud to tell my family and friends about. Culture drive is everything. It should be at the forefront of any business in my opinion – I've experienced the power of it and I'm really protective of that sentiment.
Brilliant Matt, we're so glad to have you on board. What would you say are your hopes for our industry as a whole?
Good question. I feel, that at the moment businesses in our industry are out there attempting to acquire anything they can. With this in mind, my hope is for SRG to continue acquiring businesses that are specifically specialist.
Without that focus, I'm worried that this habit will monopolise our industry - Without a gap between the big players and small businesses. There should be strong businesses that still have scale in the mix. I'd like to see more structure and reason behind a lot of these acquisitions, rather than just trying to be the biggest in the game.
With that in mind, what would you say are some key career lessons you've learned thus far?
Honestly? I think a lot of people when they visualise career progression think of managing people (me included!), but this absolutely isn't the case, my career grew much more when I started to specialise, it's an option I think gets overlooked.
Managing people isn't for everyone, so I think it's helpful to be reminded of this.
And just for fun. What do you think has been the most important innovation you've witnesses in your lifetime?
Oh absolutely Sat Nav. I travel a lot for work and I'd be completely (literally) lost without it. Thank you Google Maps! Ha!
Get in touch with Matt and his team.
Matt specialises in acquisitions. You can learn more about life at Specialist Risk Group and MX Underwriting here.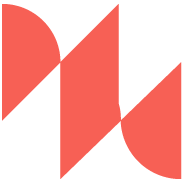 Find out more about MX Underwriting
We're a people-focused, dynamic and growing underwriting business that pride ourselves on our people being at the heart of our decision making.