New Brand. Same Specialist Team
This month we caught up with our Environmental Social Governance (ESG) Director and environmental enthusiast, Simon White.
Hey there Simon! Thanks for taking the time to speak about your experience today. Firstly, how long have you been with the team, and could you introduce your responsibilities?
Absolutely! I worked as a consultant for what was then CLS Risk Solutions (now MX Underwriting) for about six months. During that time I was reviewing the existing products they had around environmental issues and providing the team with development recommendations for those products.
The team felt they had a unique proposition in the market at the time. During my consultancy period I came to the same conclusion, and, as a result, I decided to come on board and help make it happen.
In short, I head up the ESG arm of our underwriting offerings. The focus of my time at the moment is solving challenges around the environmental issues that companies face. This could be anything from developing contaminated land, pollution caused by activities on the land, biodiversity net gain to understanding the climate resilience of properties and projects – my role is all about improving biodiversity, the environment and assisting companies move to carbon net zero.
The basis of my work is that whenever a company does anything to the planet, they should leave the environment in a better situation than how they found it.
Your work is so important for companies and the planet. Could you describe how you got to where you are now?
How long have you been working in this specialism? I've actually been in insurance for over 25 years now. My family moved to South Africa when I was young for about 18 months, although my time there was short, the wildlife left an imprint on me that I don't think ever left. I went on to study up about it while at University and realised the immenseness of the challenges we were facing. It's one of those topics that's constantly changing on a global basis, and probably always will.
For example, while I was at University, the European Union was trying to implement the first bit of EU-wide Polluter Pays legislation. Insurance was going to be a key player in this, so if you imagine the EU says "a company that pollutes must clean up the damage" the company in question needs to have the means and money to do so – if they don't, it would be down to the taxpayer or worse, it would be rectified. Insurance companies were being used as a tool to help stop the latter from happening. So from my perspective, insurance was a key driver and solution to ensure companies were able to be held accountable.
Unfortunately, it didn't quite turn out like that and the legislation was watered down in the end. But it was too late, I'd already seen the possibilities for environmental change and I was set on joining the insurance industry.
If you look at ESG today, its all about improving the standards companies adhere to in relation to the environmental and social issues of today and the future.
That's amazing Simon, what steps did you take to get where you are today?
Well, after university I got a job as an environmental underwriter. I did about six years working in this field before I decided to take a break and go traveling.
During this time I worked on various conservation projects in national parks in South Africa. One of which was a White Shark Conservation. From there I travelled to Central America to work on rainforest conservation projects. The experience was really varied, I helped with restoration projects as well as serving as an environmental legal advisor which ranged from prosecutions to staff training to the assessment of new environmental laws. It was an amazing experience.
Once I was back in the UK I went straight back into insurance, my life experience on the conservations served as real-life context to the work I was determined to get back into. I did several roles when I re-entered the insurance industry and after 15 years I took another break, which was just before COVID-19 hit. That's when I started talking to the team here and well, here I am!
It seems you're no stranger to adventure and getting stuck in! What are you most excited about joining the MX team? And by extension Specialist Risk Group?
When I joined I knew that the acquisition was going to take place, so I knew going into this role that the deal would provide us with the scale, support and resources to really push our ESG skillset and knowledge to a much wider audience.
I was excited because I knew it would only increase our relevance in the marketplace. Its also great to be part of a dynamic and forward-thinking team/company that's determined to pursue growth.
That's so good to hear Simon! What aspect of your role would you say you enjoy the most?
Solving problems is the top one. Every day the whole environment debate is throwing up lots of different challenges to businesses. In essence, we must move the global economy from a linear carbon emitting economy to a circular carbon-neutral model.
That's the biggest problem to solve, isn't it? Lots of governments have signed up to commitments laid out by COP26 the deadlines of which are 2030 and 2050. My role allows me to be at the forefront of beginning to help our clients find solutions to these problems and hit these targets.
That's all really inspiring, thanks Simon. And if someone is reading this who is thinking of going into ESG insurance, what advice would you give them?
To be patient, and if you believe in something – stick with it. There will always be roadblocks, that's something we can predict. Its how you find your way around those roadblocks that really matters.
If you're starting in the role, I'd say don't be scared to ask questions and be positive. If something isn't working or you could do something better, come at it with a positive approach.
Thanks so much for your time today Simon! Finally, of all the things you've done and worked on, is there any stand-out weird jobs you've worked?
Apart from sitting on a boat watching over great white sharks? Yes! And it was far smellier! I worked on a landfill site for six months as an environmental consultant once, which was far less glamourous than shark watching. It was in the middle of Wales surrounded by local people who really enjoyed a practical joke. It was a blast.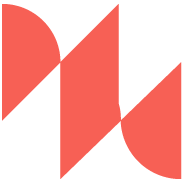 Find out more about our ESG offering
Underline your ESG commitments and protect the value of your real estate portfolio with a policy that steps in before the law requires - remedying historic contamination on your site and its impact on the wider environment.