New Brand. Same Specialist Team.
Today we caught up with one of our Liability Underwriters: Grace Knock
Today we caught up with one of our Liability Underwriters: Grace Knock. Grace works on our MX Commercial products.
Hi Grace, how are you? Thanks for taking the time to do this interview. Could you tell us how long you have been with Specialist Risk Group, and what you are responsible for?
Hi there! I have been working at SRG for five years now, and I've only recently joined MX Commercial.
As for my responsibilities: I am a Liability Underwriter, and I specialise in risks relating to the construction space, covers include; Employers' Liability, Public/ Products Liability, Contractors All Risks and Excess of Loss.
Can you describe how you got to where you are now?
While I was studying to become a legal secretary at college, I got into a conversation with the parent of one of my friends about what I wanted to do in the future. Both of their parents were working in the insurance market and would talk about their roles with me a lot as I showed an interest.
They described the industry as being a very sociable environment and I liked the idea of that.
It was through these conversations that one of them made me aware of a 'Box Assistant' role in Lloyd's.
Could you explain what a Box Assistant is?
Sure. It is similar to an Underwriting Assistant role, the only difference is that you are sitting in a 'box' in Lloyd's. In that role, I was predominantly charged with risk entry and scanning 'slips'. Slips are documents that detail the pertinent risk information and the insurance terms and conditions.
The underwriters would sign and stamp the slips with their proposed pricing and I would take copies, scan them into the system and return to the broker. There was quite a lot of paper as you can imagine!
What was it like working in the box?
I was 17 when I interviewed for that role, the whole experience was exciting, but a bit daunting to begin with. Lloyd's was an intimidating building at first, it was a fast-pace working environment. Once I found my footing, I was so grateful to be part of it all.
I worked at that company for seven years. My role progressed during this time, and I was promoted to Assistant Underwriter. Unfortunately, by the end of the seven years, the staff were notified that the company was going into run-off. This meant that we were not allowed to write any more business and that everyone had to seek new opportunities.
That sounds stressful. But you found a new role?
It was. It was my first job and I had never been in that situation before, luckily, I had some really great peers at that company who helped me through it.
At that point, I was approached by Miles Smith, and two weeks later I joined them. For the next five years, I would work at Miles Smith, in the same classes that I am working on now for MX Commercial.
My job title is still the same, but the move to MX Commercial is a promotion in the sense of my responsibilities. I am also in a new office, closer to home, with some great new team members.
We are so glad you found your home at SRG! As you have joined MX Commercial, could you tell us what you are most excited about when it comes to the new MGA?
It was always exciting to hear about all of the new acquisitions made by Specialist Risk Group (SRG). When I heard about the plan to enter the MGA space I felt it would be a great fit for me and my career path. I expressed my interest to the management team and they were very supportive.
What aspect of your role do you enjoy the most?
I like analysing a case and considering the positive or negative risk factors and pricing accordingly.
I also enjoy having close relationships with the underwriting teams and forming relationships with brokers. Building relationship's is so important in this industry.
What are your hopes for our industry?
We are starting to see more women in senior roles across the industry and I think that is really promising - you can feel it. I hope we continue this trajectory.
Tell us something about yourself that might surprise us…
I have been wing-walking before! I was harnessed to the top of a plane, and flown around in the air.
How did you get into that?
My parents bought the experience for me as a gift. It was brilliant.
And finally, what is your go-to karaoke song?
Gabrielle – Dreams!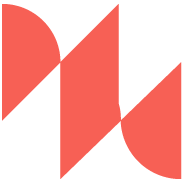 Find out more about our Real Estate offerings
Innovative and creative property insurance tools that will help you make more of your property investments: from planning to sale.