New Brand. Same Specialist Team.
Today we caught up with one of our Lead Underwriters: Chris Gwynn.
Hi Chris! Thanks for taking the time to do this interview. Could you tell us how long you've been with Specialist Risk Group (SRG), and what you are responsible for?
Hi! Sure thing! I've been with SRG (previously CLS RS) since January 2014, so that's about eight years now! I'm a Lead Underwriter in the business and I write what we call 'UK Known Risks', which broken down is: Rights of Light, Legal Indemnities and Public Law risks. All this work is in the Real Estate Sector.
Brilliant, and could you describe how you got to where you are now?
Well… At school, I was quite interested in history, geography, and politics but I wasn't too sure how to use those together, so I opted for a Law degree and used that as a bit of a capsule… I think someone recommended it to me.
At first, I thought I wanted to become a teacher, so I combined that idea with my love of travelling and taught English and Maths in India, I did that for about three months.
When I got back, I knew I didn't want to be a solicitor or a barrister, so I looked online for different types of internships, I settled on a charity role, while also doing work experience at a law firm.
At the time they didn't pay you for internships, so while I was looking, I was working in a burger van, which funnily enough did pay a salary – essentially, I needed that job to fund the train fare to the unpaid roles. I had a few different jobs at that time, I did a few sales roles, and I was even a suit tailor for a time!
One day I found a role online that required a law degree but wasn't for law specifically. It turned out to be CLS Risk Solutions. I didn't know you could use a law degree in insurance, but in hindsight it completely makes sense.
It was an entry-level role, so I was the new Assistant Underwriter. So in the beginning, I was mostly doing admin bits, putting together policy documents, doing research tasks for Underwriters and Senior Underwriters, some service desk inquiries, and speaking with some customers too. The role helped me to get to grips with the business.
After about a year I was promoted to Underwriter. So this is the stage I took on larger cases and had full responsibility for them. I also worked with the Assistant Underwriters to help look at their smaller cases.
After two years in this role, I became a Lead Underwriter. I was eased into this one, and I was initially responsible for each of our core products; specifically Rights of Light. I shared this area with Jordan Jones.
And then I took a sabbatical for a year.
Wait, you took a year out of work?
Absolutely. I approached my directors, and I explained that I had always wanted to take a year out to travel, but that I also really loved working at CLS. We agreed that I would resign and re-join the company if there was a role available upon my return.
That's incredible! Where did you go?
I cycled across Canada, in total it was about 4 ½ thousand miles, and took around four months to complete. I camped the whole way too. After that I went to the USA and backpacked for about three months… and from there I met my girlfriend in South America and travelled the remaining time there with her.
And you came back?
I did. I was very fortunate that the business was still successful and growing, so there was space for me! Walking into the office the first day back was so strange, but I was happy to be back with the team, they're a great bunch.
Once I got back, my role became mostly product development-focused, and once that project finished I took back my role as Lead Underwriter, and I'm still doing that role today, except we aren't CLS RS anymore, we're MX!
That we are! And what are you most excited about when it comes to MX? And Specialist Risk Group by extension?
When it comes to MX, I always think it's quite nice to have something refreshed, the new brand is a really great landmark for this company, so I'm probably most excited for the growth of the brand.
The advantage of Specialist Risk Group (SRG) being involved is of course its size. I've never worked for a large company before and so I think exploring what it could mean for me personally and the MX team will be enlightening.
Mostly, as a truly specialist team, I'm happy we've been acquired by a specialist group that can understand us fully.
You travelled for a year, and still came back to Underwriting, why?
I like the investigative nature of underwriting. I had a team and a role I loved, so of course I came back. In my role, I get to find solutions to problems that lawyers and surveyors haven't found and use that as an angle to sell our product. It's satisfying! I like to think of myself as half detective, half salesman.
Do you have any career lessons you've learned that you could share?
Work can be flexible, I never thought I'd get a year off… but here we are! I don't like to have the mindset that "Oh I can't do that because of work". It's simply not true.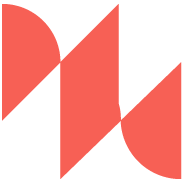 Find out more about our Real Estate offerings
Innovative and creative property insurance tools that will help you make more of your property investments: from planning to sale.