Specialist Spotlight.
Today we caught up with a long-standing member of the MX Commercial team: Megan Owers.
Hi Megan, how are you? Thanks for taking the time to do this interview. Could you tell us how long you've been with MX Commercial, and what you're responsible for?
Hello! I'm well thank you. I have been working for MX Commercial (formerly GB Underwriting) for six and a half years: since I was 20 years old! This has been my first role in insurance.
My role is changing now, but I joined the company as part of their Accounts team and in recent years I have been gravitating more to Underwriting.
Your role is changing? What is that like and what will you be doing?
Yes! It feels really empowering. By April next year, I should become an Assistant Underwriter and begin progressing my career in underwriting from there. I'll be working on Property quotes and renewals while helping the Commercial Combined team generally with any admin tasks.
That's brilliant Megan, could you describe how you got to where you are now?
I suppose my entrance into insurance was a bit of an accident. My mother-in-law recommended me for the role I started in.
I was in Sixth Form, where I studied Media, Psychology, English, and Sociology. At this time I was thinking a lot about becoming a teacher, but after diving a bit deeper into what the career would entail I decided it wasn't for me.
While I was deciding what I should do with my career, I worked part-time at a fast-food restaurant and studied for a management qualification. Eventually, I realised that University was not for me, so I began to manage the fast-food restaurant. I did a short secondary course in London around management and passed that.
The issue was that the restaurant was open 24 hours a day and that made it harder to plan my social life. It was at this point that I was having conversations with friends and family close to me, and my mother-in-law mentioned a role in Admin at GB Underwriting in Witham.
I met with a member of the GB Underwriting team at a café and we had an informal chat. Upon passing that stage I was invited to meet with the owners.
At the time the business needed someone to help with their accounts. Although I didn't have experience in this area, the experience I had gained from the restaurant and management courses helped a lot to secure this position.
And you began to expand your role from there?
That's right! I found that I didn't have quite enough to fill my day, so I asked around if anyone needed any help with anything. My interest in the insurance world and the people that work in it was beginning to grow and sure enough, I was processing underwriting items, logging quotes, and sending policy documents alongside my accounts work.
That's a great attitude to have!
It is and looking back I can see that it helped me a great deal. I cannot stand to be bored – I must feel like I am doing something, so there you go! After asking around, people in the office were offering to train me and in return, I would help them out.
I'd say I have a lot more mentors than most young people at work because of this, and the result is brilliant. I'm in a team that I love and as we expand and grow, I'm starting to see more concrete progression for my career.
With your experience in mind, what advice would you give to recent new hires?
Becoming part of a bigger group provides you with more opportunity moving forward. I have absolutely noticed a lot of excitement in the Witham office around training and new opportunities for all of us.
For example, we went to London a few months ago for 'The Hub' which is a kind of bi-quarterly Town Hall. I had such a good time at that event, and I really felt like we were part of it all. It was great to see how many staff members the Group has, and to meet some of them properly.
With your experience in mind, what advice would you give to recent new hires?
I think that being naturally curious and being proactive in offering help to people – even if you're not confident in your role is always well received. It will help you build confidence, friendships, and skill – It's a win, win… win!
And Megan, finally, do you have a personal philosophy?
My grandmother always tells me: "The future belongs to those who believe in the beauty of their dreams"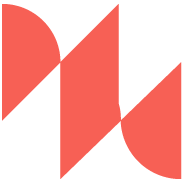 Find out more about our offerings