The new permitted development rights regime: A step forward but risks remain
Earlier this month, the Government announced new permitted development laws to scale down the planning application process and help regenerate local communities. Come September, developers can repurpose unused commercial or retail sites into residential buildings without having to apply for a full application.
And the usual red tape won't apply to some homeowners, too. The laws allow them to extend their home upwards two storeys through a fast-track approval process.
'This will help our high streets and town centres to provide more space for new businesses and help them to adapt quickly to what consumers and businesses need.' Said Housing Secretary, Robert Jenrick, as part of the full statement on the changes.
But this isn't a one-size-fits-all policy. In a recent article, Savills UK outlined some of the criteria each building has to fulfil. 'There are limitations to the PDR – eligible buildings must be residential only, taller than three storeys, not in a conservation area and constructed after 30 June 1948.'
You can already see the lines starting to blur. Although we all know that gaining planning permission under existing guidelines can be costly, time consuming and filled with uncertainties, lenders and developers at least have a strong rules based system to follow. They now face a new framework which appears to offer more flexibility but held up to scrutiny may prove to be as complex as the existing rules.
And it's also true that property laws haven't gone away. Even though the loosening of planning constraints can potentially move projects along more quickly, there's no stopping someone lodging a challenge if they have grounds to do so.
For example, your two-storey extension may encroach on your neighbour's view. In their eyes it decreases the value of their property and prompts them to take you to court under Rights of Light.
Or at larger scale, town centre projects such as changing an unused department store to residential flats may cause surrounding property owners concern that the increased water and sewage works of providing multiple bathrooms, when there were previously very few will damage their property. This could result in legal action, complaints and delays.
The Government's plan is a positive step forward for developers and property investors alike and we welcome it. More projects are now likely to get off the ground and there are high hopes that the new planning system will drive regeneration, particularly in towns away from the main metropolitan centres. However, it doesn't mean developers are any less exposed to the risks of litigation, delay and rising costs from the planning and legal process that exist throughout the property life cycle. While the evolution of permitted development rights to drive regeneration and economic growth is a great step forward it's vital not too lose sight of the legal and regulatory system that remains firmly in place.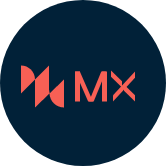 Published by Michael Grimwood
Business Development Manager